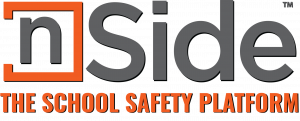 nSide is seeking a Marketing Specialist to work closely with our Director of Marketing and nSide team on a wide range of marketing functions, content creation and distribution, email marketing campaigns, and various other marketing tasks. The candidate will work collaboratively but will need to be self-sufficient, exceedingly well organized, and enjoy the challenges of working in a fast-paced, rapidly evolving organization.
This role requires excellent communication, solid organizational skills, and the ability to meet tight deadlines while juggling multiple projects. The Marketing Specialist will create and manage graphic and video assets, and generate content for multiple mediums. The ideal candidate will be detail-oriented, exhibit initiative, exhibit composure, and have a good sense of humor. The successful candidate must be able to work in a team environment and build effective working relationships inside and outside the company.
Qualifications: 
Bachelor's Degree (preferably in Marketing and/or Public Relations)
At least two years of professional Marketing experience
Preferred Skills: 
Graphic design
Copywriting
Strategic planning
Search engine optimization
Content Strategy
Digital Marketing
Branding
Storytelling
Adobe Applications (InDesign, Illustrator, Photoshop, Lightroom, XD)
Google Suite
Research and data analysis
Tasks include, but are not limited to:
Design and create digital and physical marketing materials
Marketing campaign management (email, advertisement, etc)
Social media management
Graphic design
Blog writing
Video creation and editing
Content writing (blog posts, press releases, website, etc.)
Website content design
Maintain the nSide|Academy platform
Maintain the nSide Knowledge Base
Production of webinar series
Work directly with Data team in managing and analyzing marketing data warehouse
Create and distribute press releases
Benefits
Group health and dental insurance is offered for eligible nSide employees through Blue Cross Blue Shield of Alabama.
Both the health and dental insurance offerings include individual and family coverage.
Group vision insurance is offered for eligible nSide employees through VSP insurance group. Available for individual and family coverage.
A group life insurance plan for eligible employees is offered by nSide through UNUM insurance group. The group life insurance plan is fully paid by nSide.
About nSide, Inc.:
nSide is a school safety company based in Florence, Alabama that cares for today's most pressing threats and security challenges. We strive to answer the hard questions and provide the best solutions for school safety, as we integrate all threads of communication alongside advanced technologies. After more than a decade of serving in over 3,400 different schools, we need someone to join our efforts in keeping children and teachers safe.