In the wake of national increases in the number of COVID-19 cases and the rise of the Delta variant as schools are planning to return this fall, we have gathered a list of resources and guides to help your schools stay safe and reduce infection this school year.
Here are some COVID-19 resources: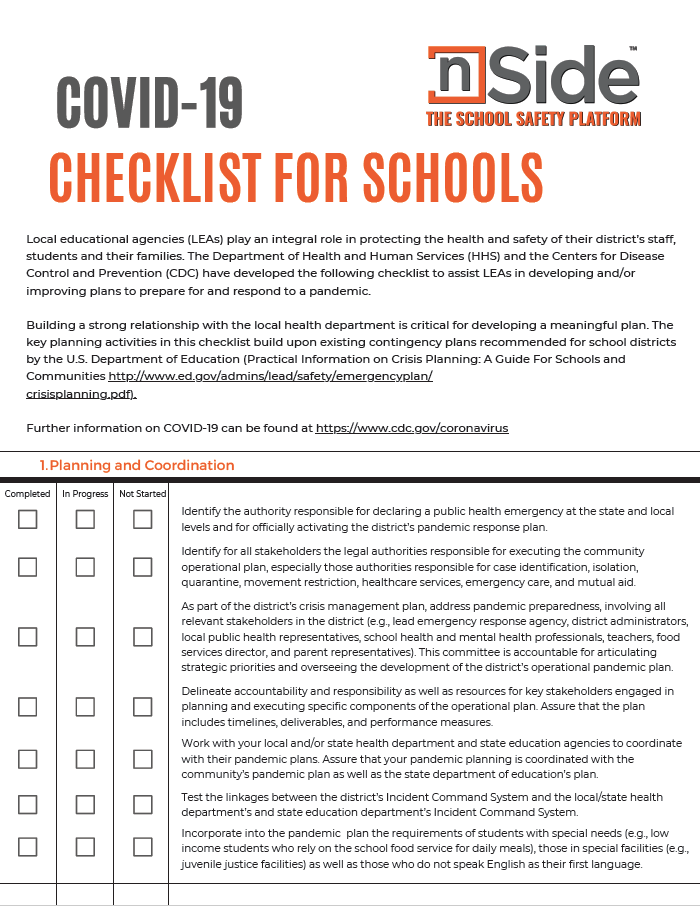 COVID-19 Checklist for Schools
A comprehensive checklist to ensure that your school is prepared before, during, and after a COVID-19 outbreak.
View COVID-19 Checklist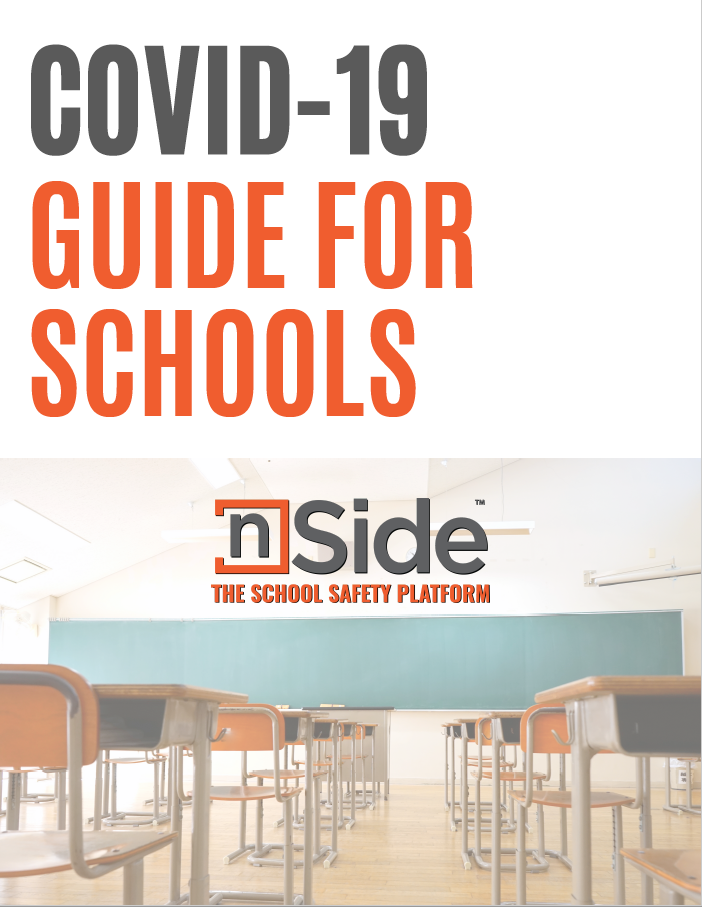 COVID-19 Guide for Schools
A detailed guide to preventing, preparing, and handling COVID-19 outbreaks in your school.
View COVID-19 GUide
More Resources Can Be Found On Our Blog!
Click any of the links below to read more.
COVID-19 recommendations and protocols change rapidly as more is discovered about this virus. Below are additional regional and national resources for the most up-to-date information and recommendations.
Alabama Department of Public Health
For Information on How nSide Can Help Mitigate the Effects of COVID-19, Contact Us!
We have technology solutions available to help keep your students, faculty, and staff safe while allowing for the continuation of learning and increased connectivity access for students.
nSide – The School Safety Platform