nSide|Lockdown™ is Now Available!
nSide|Lockdown™ is mobile app that gives your school administrators the ability to manage emergencies with the push of a button. Users will have the ability to initiate a lockdown sequence for their campus and directly send notification to local emergency management agencies simply by tapping a few buttons.
How the Process Works
1. The school administration gives nSide a list of staff they want to be users
2. We process the list by adding those users to the nSide|Lockdown platform
3. Each user will receive an email from nSide with a link to fill out their profile information
4. Users will need to click the link and it fill out all the required information
5. Once that is completed, users will be redirected to a page that has illustrated steps for downloading and using the mobile app and the desktop app
Downloading the nSide|Lockdown App
Step-by-step instructions for downloading and using the nSide|Lockdown app.
1. Open the "App Store" application on you phone
2. Click the "Search" option in the bottom navigation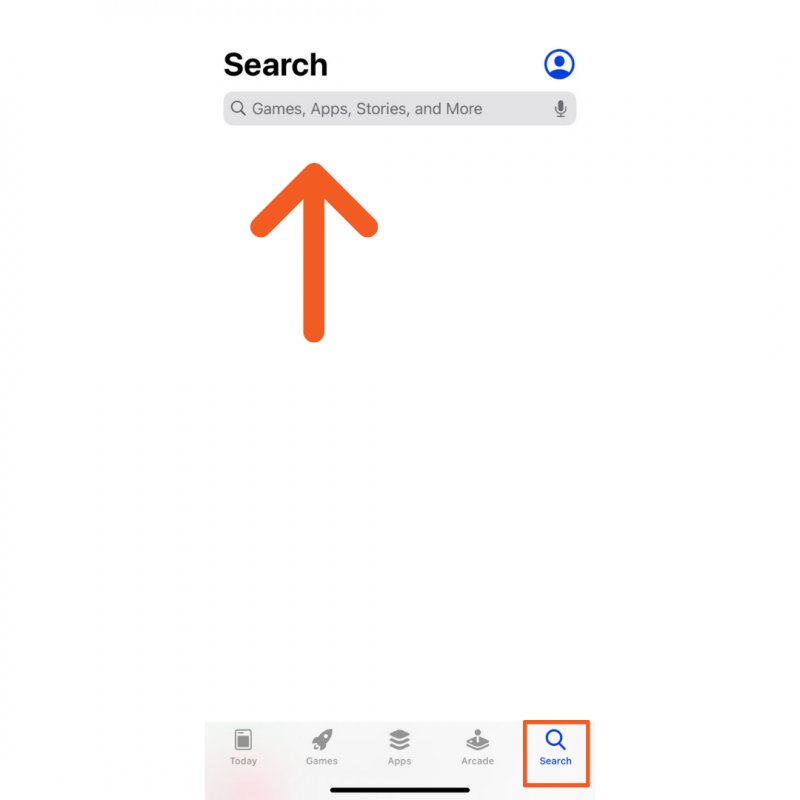 3. Enter "nSide Lockdown" in the search bar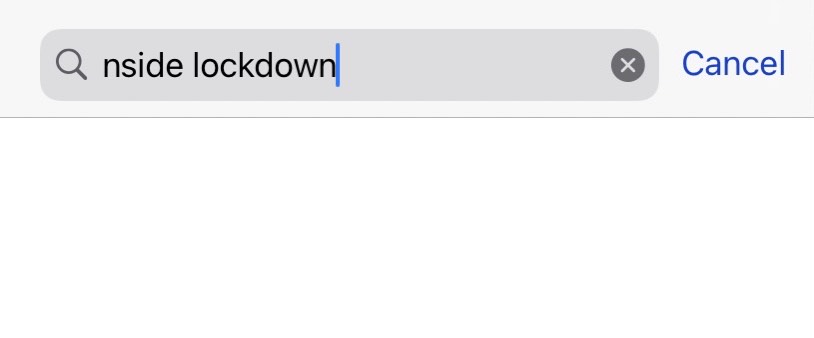 4. Locate the nSide|Lockdown app and tap the "Get" button to download to your phone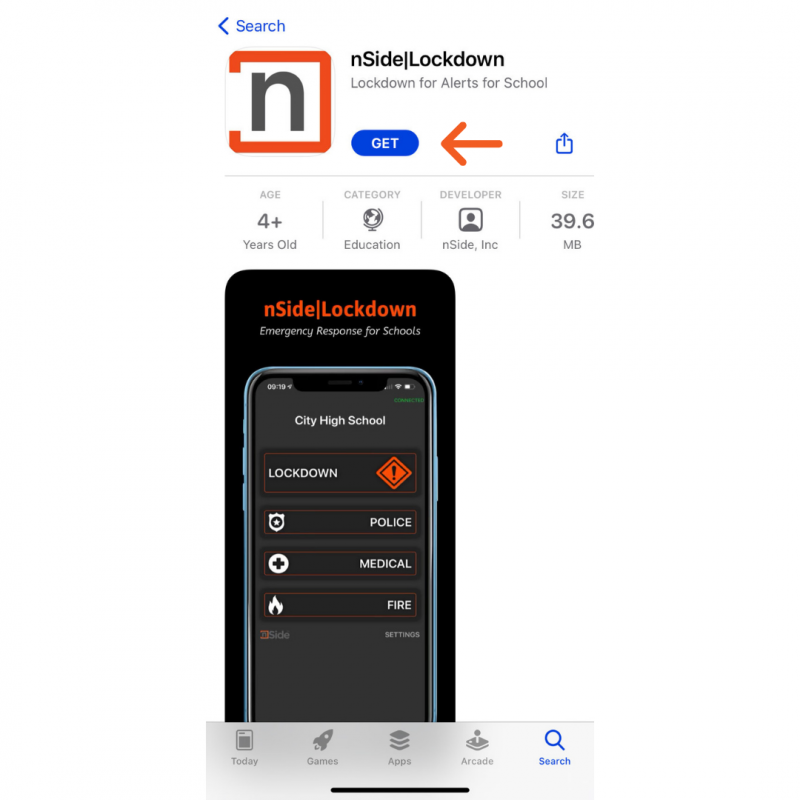 5. Once you have downloaded and opened the app, tap "Disconnected" in the top right corner to login and connect.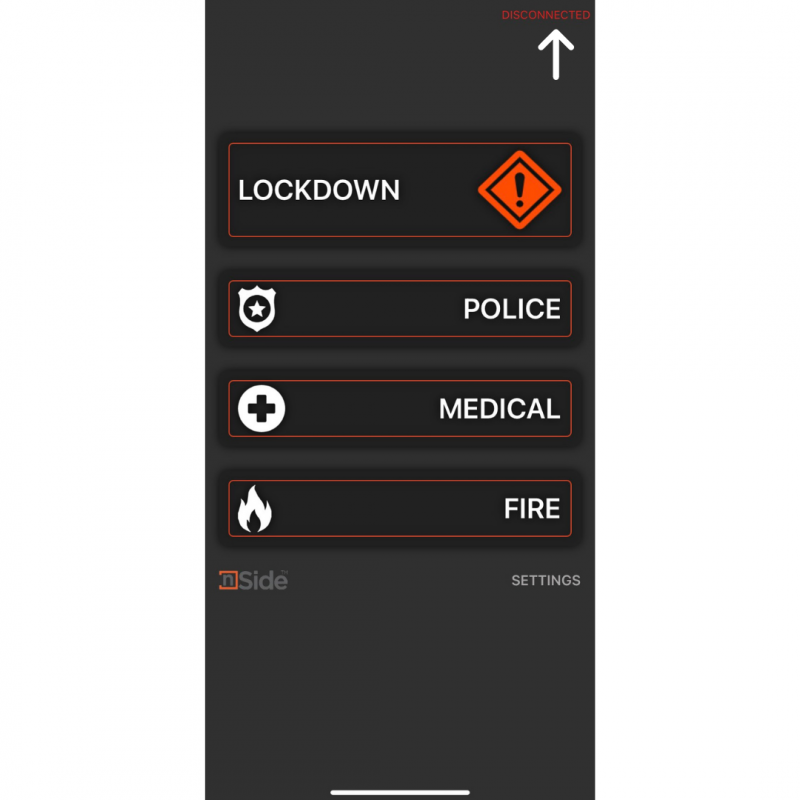 6. From there, you will be redirected to an nSide login page where you will enter your account credentials to connect your app.